What is an escape room center?

Our escape room center is a place where you, together with your friends or family, can escape reality and have fun playing a real life escape room game. The Other Tales escape room center features three live escape rooms: The Amazing Adventure Society, The Anomaly, and Once Upon a Winter. Your can book the games one at a time or all together. All games are always private at no extra cost. Anywhere from 2 to 25 people can play at the same time.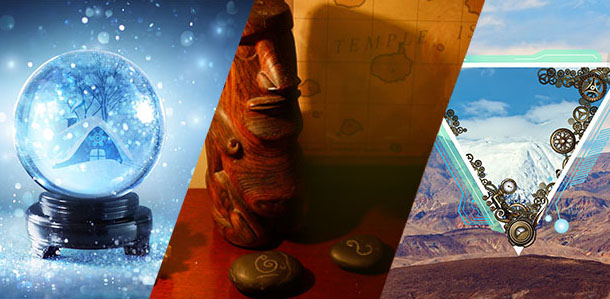 Once you select your adventure and arrive at The Other Tales Escape Rooms, one of the game guides will greet you. He or she will explain all the rules and the goal of the game. The game guide will make sure your adventure is amazing and will provide you with any hints you might need.
During your game you will explore interesting environments, find secrets, and solve puzzles. You will unlock new places and as you do so, you will discover more secrets and more puzzles. You need to reach your goal in 60 minutes, and then it's time for a victory photo.
Where is the escape room center?
The Other Tales escape room center is located in the heart of North Jersey in Hawthorne, NJ, it's right on the border of Bergen and Passaic counties. The escape room is very close to Hawthorne's town center with its many nice restaurants and bars. There are many places to eat within walking distance.
Are you up for some Irish food after the game? Then check out Celtic Corner. Looking for a casual Mexican place? Check out El Gallo. And your kids will love pizza at the Puzo's family restaurant. While being very close to many restaurants, our escape room center is just minutes from Goffle Brook Park. If the weather permits, take a walk along one of its trails and enjoy the view. You'll forget that there is a busy town center nearby.
The Other Tales escape room center is only 20 minutes drive from New York City. (20 minutes from George Washington Bridge). The address is 245 Diamond Bridge Avenue, Hawthorne NJ 07506. It's right off Rt. 208. We have our own parking lot and there is plenty of street parking around the building.
Which games are available at the escape room center?
All our games have original stories and puzzles. We design and produce them at the escape room center. They are one of a kind, you will not be playing the same games anywhere else.
Amazing Adventure Society: The Forgotten Room.
Adventure Escape Room - up to 10 players.

Clara Ridley and Ed Harding are the founders of the Amazing Adventure society. In the early 1900s they were among the daring adventurers chasing the legends of the world. In their travels they uncovered a mysterious Relic, and since then their lives weren't the same.
Learn about the secrets Clara and Ed discovered. Enter a room that was locked for more than 100 years!
Read more on the story of the Amazing Adventure Society or join the adventure right away and Book Now.
The Anomaly.
Science Fiction Game - up to 8 players.

Almost every day there is an unexplained event happening somewhere. People disappear, strange objects appear, unexplained lights and sounds occur. The Anomaly could hold the key to the mysteries around us. What is the Anomaly? Find out when you play our science fiction escape room game!
Once Upon a Winter
Fairy Tale Game - up to 6 players.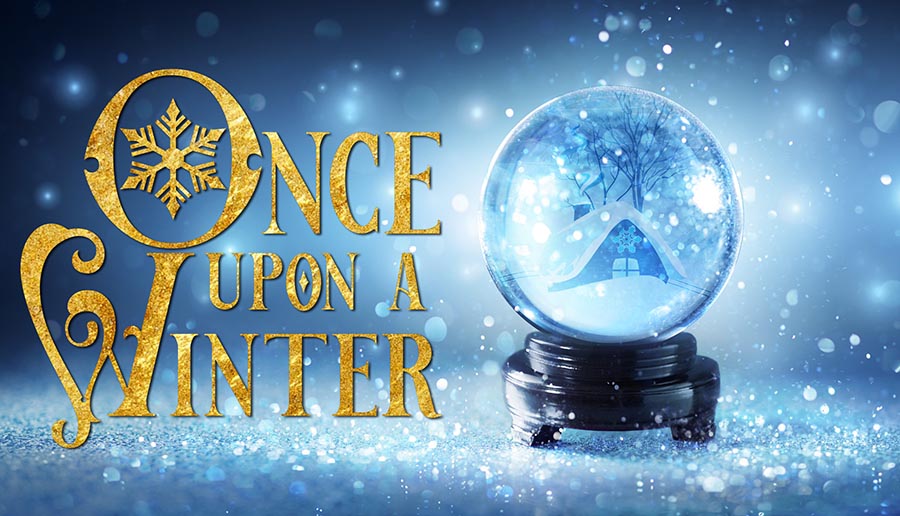 Once Upon a Winter is inspired by Grimm Brothers' fairy tales.
Unlock the secrets of a magical cottage hidden away in an enchanted forest.
Step into the world where Mother Winter is about to begin the winter season, but needs your help.
Who can participate in the games at the escape room center?
All games at The Other Tales escape room center are family friendly. They are not scary or inappropriate. We had players anywhere from 7 to 97 years old. One thing to note for our older players, is that unfortunately there is no elevator and the escape room center is on the second floor.
Despite the stories in our escape rooms being family friendly, the puzzle solving can be a bit challenging. The games were designed with adults and teens in mind. We recommend the players to be 13 years old and older to play. Younger kids can still participate and enjoy searching for clues or helping with easier puzzles when the play with older kids or adults.
We do offer easier versions of some of our games. We recommend this option for teams composed mainly of 10 to 12 year olds. All kids 15 years old and under must be accompanied by an adult.
How to get tickets for the escape room games?
For all games at the escape room center you have to buy tickets in advance. You can do so on the website, or by calling 973.963.4142. All our games are private at no extra charge. You will never play with strangers. Our schedule is up to date, once you click "Buy Tickets" you will be able to see all available times.
The price for each ticket is $39.95 + tax per person. Kids 6 and under are free, but will count towards the room's maximum number of people.
If you booked your game, but would like to add more people, you can give us a call or pay for the extra people at the door. Just make sure that the total number of players is not larger than the escape room's maximum.
What to wear to the escape room center?
There is no strenuous physical activity, no climbing or crawling. So you can wear comfortable clothing or dress to impress it's up to you. Some players like dressing up. So dust off your fedora hat before coming in to play The Amazing Adventure Society game, or dress up as a fairy tale character for Once Upon a Winter game. Best costumes win bragging rights.
What not to forget?
There is some reading in all our games. Don't forget your reading glasses, if you use them. Please arrive 10 minutes before the game, so we have time to go over the rules and you can start playing the escape room on time.